Joana Gama & Luís Fernandes + Ensemble
Artists
Portugal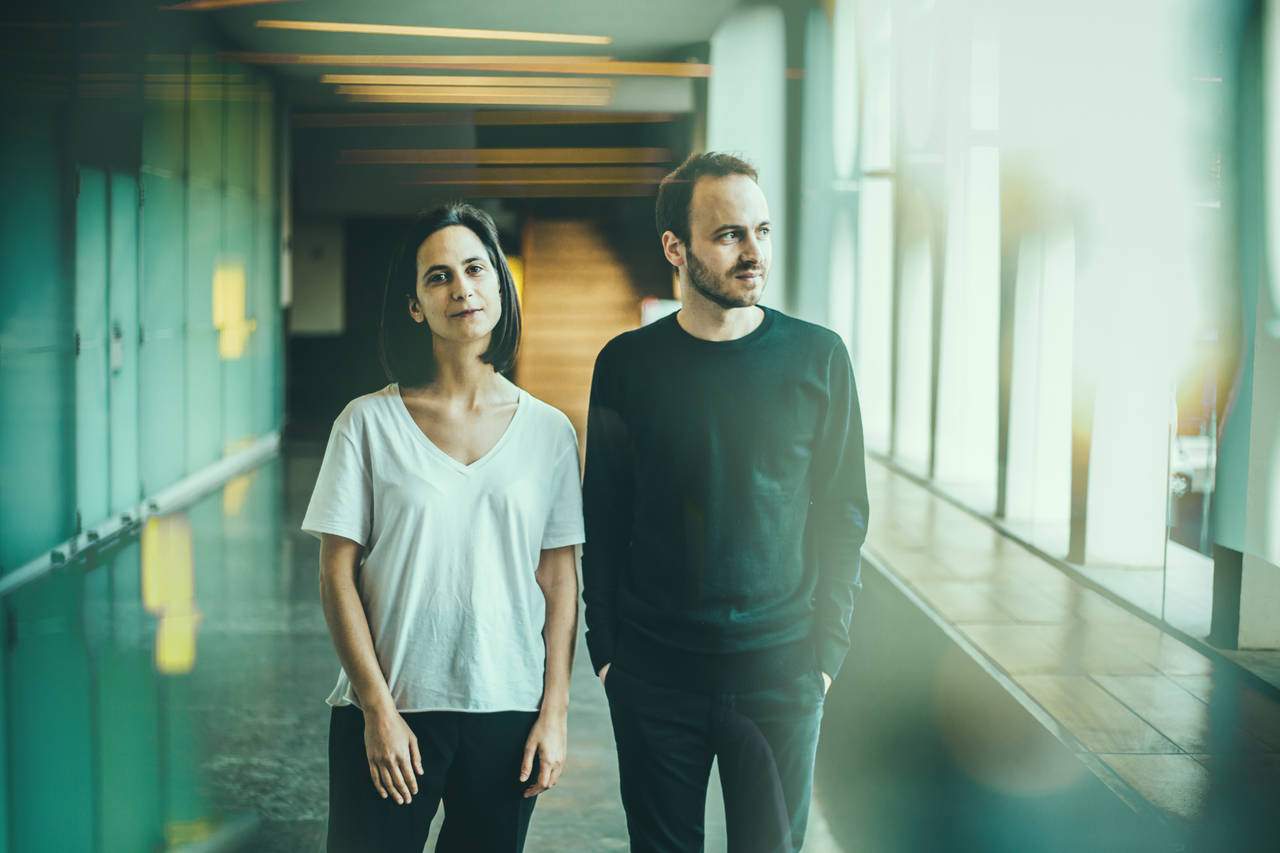 Since the debut of QUEST in the beginning of 2014, a concert that originated an album in the same year released by Clean Feed/Shhpuma, Joana Gama and Luís Fernandes have maintained a regular collaboration that merges piano and electronics.
The album release was followed by several concerts in the main concert halls in Portugal, Novas Frequência Festival (Rio de Janeiro), MADEIRADIG (Madeira), Rooster Gallery (New York) and Book Fair (Praia, Cape Vert).
In recent years, the duo has made two soundtracks for short-films that prmeièred at Curtas - "The Glory of Filmmaking in Portugal" (2015) by Manuel Mozos and "Penúmbria" (2016) by Eduardo Brito. They also made a version of "Music for Amplified Toy Pianos" by John Cage for the series "Old New Electronic Music Sessions ", promoted by Digitópia / Casa da Música (Porto). With artist and cellist Ricardo Jacinto, they created HARMONIES, an experimental tribute to the life and work of Erik Satie, in the form of a show and a record (Shhpuma, 2016) commissioned by four Portuguese leading cultural institutions.
In 2017, responding to a commission by the Westway Lab Festival (Guimarães), they composed an original work for piano, electronics and ensemble, that was premiered in April with Orquestra de Guimarães. The orchestration and arrangements by José Alberto Gomes amplified the sonority that characterizes the duo's music and the orchestra was taken out of its comfort zone. This work, titled "at the still point of the turning world" - a verse of poem "Burnt Norton" by T. S. Eliot -, was released in April 2018 by Australian label Room40.
A new version of the show was premiered at the 26th edition of Curtas Vila do Conde – International Film Festival, based on a collaboration with Miguel C. Tavares on live visuals.
Since the premiere of "at the still point of the turning world", the show was presented in several main venues in Portugal, including Gulbenkian Foundation's Main Auditorium – in collaboration with Orquestra Metropolitana and filmed for the national Portuguese television – and Teatro Micaelense, as the opening show of Walk & Talk 2019.
Joana and Luís premiered a new duo show on September 2018, after a commission from Festival Exquisito in Lisbon, which was also presented in the Porto Planetarium – promoted by Porto/Post/Doc festival – and Cafe Oto in London.
"Textures & Lines", a commission by Drumming Grupo de Percussão featuring the duo, three percussionists and Pedro Maia on live visuals, was premiered on April 2019 in Teatro Rivoli (Porto), which will be followed by a record and tour in 2020.


©Lais Pereira