Mehmet Dede
Music Presenter & Arts Consultant
United States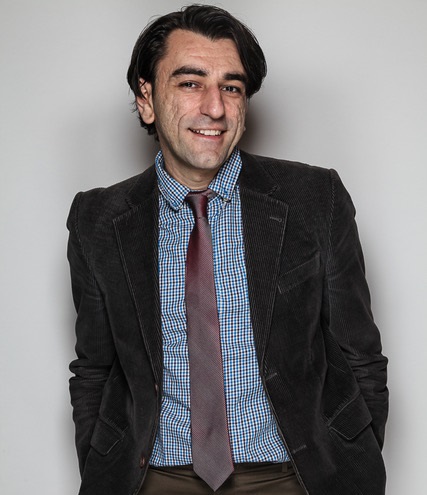 Mehmet Dede is a music presenter and arts consultant. In his 20-plus years in music, he has produced hundreds of concerts and event series, contributing to international music's growing presence in the US. Fueled by New York's diverse communities, he's collaborated with seminal American institutions Lincoln Center, Central Park SummerStage, the Town Hall, Symphony Space, the Kennedy Center and many more for medium and large-scale events.
Since 2010, Dede serves as Director of Programming at Drom, a 300 people-capacity club in downtown Manhattan. His curatorial vision established Drom as a key player in NY nightlife, shaping the club into a dynamic and prestigious platform to showcase emerging talent. The Wall Street Journal proclaimed Drom as "New York's premiere venue for world music" and an eclectic array of artists from Grammy-winners Robert Glasper, Snarky Puppy, Questlove, Gregory Porter, and Hilary Hahn to esteemed performers Rakim, J Cole, Austin Mahone, Olly Murs, and Ibrahim Maalouf graced the Drom stage.
Previously, Dede spent seven years in branding, marketing, and production at concert promoter Giant Step. During this time he worked on concerts with Jamiroquai, Amy Winehouse, The Roots, Norah Jones, Jill Scott, Nelly Furtado, Mark Ronson, while collaborating with major and indie booking agencies, promoters, venues and labels. His branding experience includes work with LG Electronics, Evian, Stussy, Sony, Levi's, Heineken, and Red Bull. He started his career at Universal Music Group and a Top 40 radio station based in Istanbul.
As co-founder and curator of the NY Gypsy Festival, now in its 13th year, Dede is responsible for the overall vision and reputation of this grassroots festival. His experience in global music programming has facilitated a meaningful presence for international artists in the US through regional and national tours, while his consulting expertise is often sought by cultural organizations in France, Hungary, England, Poland and Romania.
In addition to his art presenting work, Dede nurtures the next wave of music industry leaders in the classroom. He serves as Assistant Professor at performing arts conservatory the Hartt School at the University of Hartford. He regularly conducts workshops for artists and managers in the US and abroad.
A 20-year New York resident, Dede is a member of NY Music & Festival Presenters, the North American Presenters Network, Americans for the Arts and MEIEA. He serves as public speaker panelist and jury member at local and international conferences including APAP, California Presenters, WAA, and WOMEX. He was profiled in The Wall Street Journal and Forbes, and Interviewed by Voice of America, PBS, Inside Arts and WNYC. Mehmet Dede holds an M.A. in Music Business with honors from New York University.