Carlos Menezes
Musician
Portugal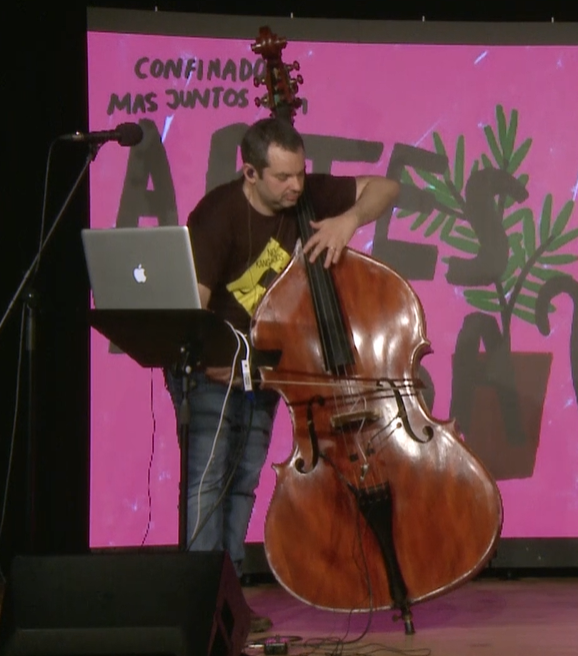 He started his studies in double bass, in 1992, with professor Pedro Wallenstein, in the following year, with professor Manuel Rego and, in 1994, with professor Ioury Axenov. As an EPMEV student, he was the first double bass of the school's classical orchestra, where he held concerts in Portugal, Spain and Mozambique and participated in several chamber music groups.

In 2003, he started a project entitled "Piano in contrabass", which resulted in the edition of a CD with the same name, where he recorded, with the Italian pianist Mauro Dilema, some of the most important works written for contrabass.

Alongside his career in classical music from an early age, he became interested in other musical genres. He played and recorded several musical styles (jazz, fado, ethnic music, traditional Portuguese music and African popular music). In 2004, he joined the project "Custódio Castelo Trio", with whom he performed concerts on all continents. He is also one of the musicians of the project "Rouxinol Faduncho", together with Carlos Leitão, Mara and Cristiana Águas, and also one of the most requested bass players for fado recording in Portugal.