Sara Afonso
Musician
Portugal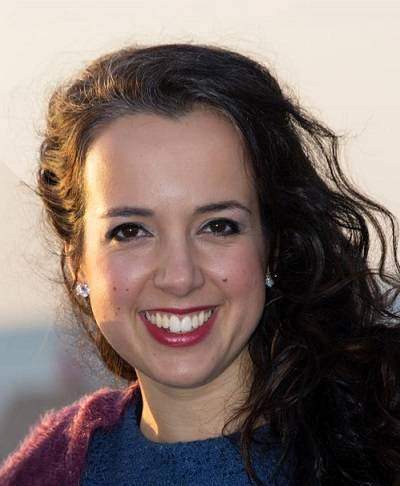 Sara Afonso is an actress, singer and improviser from Lisbon. She has a degree in Psychology and is passionate about several areas such as science, art, and also languages.

Sara is the lead singer of Claustro#7 and of the prog-rock band Roundabout, and has a classical music background.

She started with piano and later found the amazing intrument called voice and has been expanding her repertoire through her work in recital as a soprano soloist, in choral music with Gulbenkian Choir and in vocal ensemble and ancient music groups such as Americantiga, Melleo Harmonia, Carmin'Antiqua and Polyphonos. She is the musical director of a Lisbon choir, CoroART.

As an actress, she has performed in several theatre productions, as well as in musical theatre and opera, where she merge together singing and acting. She has played the roles of Pamina (Die Zauberflöte), Serpina (La Serva Padrona), Despina (Così Fan Tutte), Zerlina (Don Giovanni) and Susanna (Le Nozze di Figaro) in Lisbon Metropolitan Orquestra's productions. Her other classical credits include Lauretta (Gianni Schicchi) in a Beiras Philharmonic Orchestra production and Soeur Gertrude (Dialogues des Carmelites) in São Carlos National Theatre.

She was the featured soprano soloist in the premiere of "estados" and "Awakenings" and she was part of the cast in other contemporary music works like Pedro Moura's "MUSAico" and "Beaumarchais", an opera from Pedro Amaral performed in D. Maria II National Theatre.

She often improvises on stage, being a co-founder and member of Cardume, an improvisation theatre group that made its international debut in 2020, in IMPRO Amsterdam – International Improvisation Theatre Festival.

Developing and shapeshifting her vocal range through different styles and forms of expression, and the crossroads between theatre and psychology is something she enjoys exploring, as a performer, as a teacher, as well as in her own creations within Riscado Theatre, a group of authors that jointly create and perform different and unique theater pieces under a common theme.