José António Falcão
Vice-President of Europae Thesauri
Portugal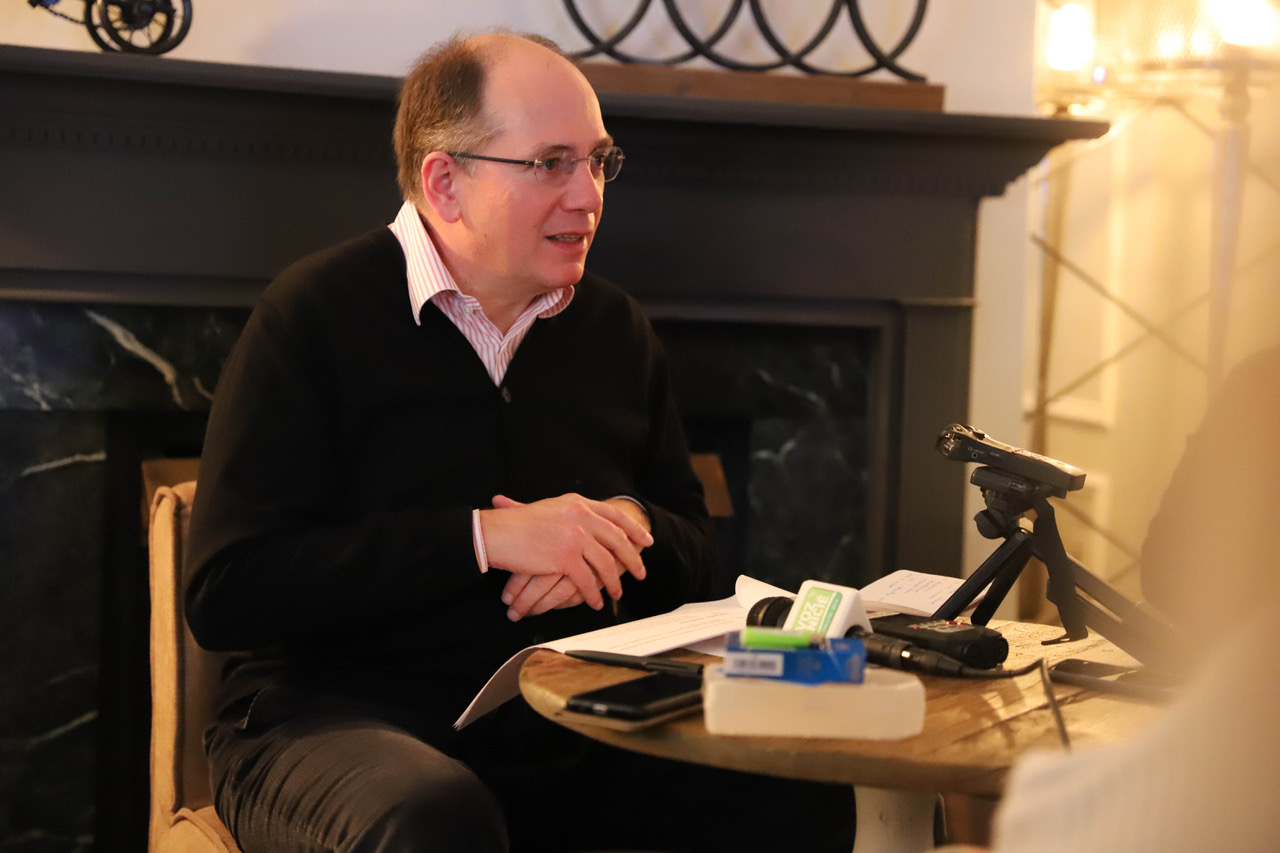 José António Nunes Mexia Beja da Costa Falcão (Lisbon, 1961) has a degree in History of Art (by Universidade Nova de Lisboa), a master degree in Museology (Universidad Complutense Madrid) and a doctorate in Architecture (Universitat Politècnica de València). He holds the title of specialist in Conservation and Restoration of Buildings and Monuments (Universidade Técnica de Lisboa).

Advisor of the Directorate in the Directorate General of Cultural Heritage (Ministry of Culture), he worked as Senior Technican at Évora Museum, Conservator of Alpiarça Municipal Museums, Advisor of the Directorate of Calouste Gulbenkian Museum and Manager of Casa dos Patudos - Alpiarça Museum. He has two service praises.

His activity has been specially oriented to the study of cultural heritage, for which he has contributed with the Commissariat of Exhibitions, in Portugal and abroad, e.g. "Between Heaven and Earth" (Prof. Reynaldo dos Santos Award for Best Exhibition), "The Forms of the Spirit" (APOM Award for Best Catalog), "Invention of the World", " Loci
Iacobi - Lieux de Saint Jacques, Santiago Places", "Ultreia" and "On the Road Under the Stars - Santiago and the Pilgrimage to Compostela", among others.

As a lecturer, he joined and worked at Universidade Católica Portuguesa and Instituto Superior Técnico (of Universidade Técnica de Lisboa). He has also lectured at University of Valencia (Spain), Federal University of Minas Gerais (Belo Horizonte, Brazil), and Western Michigan University (United States of America).

He directed, between 1984 and 2017, the Department of Historical and Artistic Heritage of Diocese of Beja. He has held positions as President of the Portuguese Association of Friends of Religious Monuments, of the Royal Lusitanian Archaeological Society and of the Portuguese Association of Museums of the Catholic Church. He was also General Secretary of the National Commission of Sacred Art and Cultural Heritage of the Church and Deputy Director of the National Secretariat of Cultural Assets of the Church.

He is nowadays Vice-President of Europae Thesauri, the European association of ecclesiastical museums and treasures, based in Liège, General Manager of Festival Terras Sem Sombra (2003-present) and he founded in 2016 the UNESCO Center of Architecture and Art.

He is member of the National Academy of Fine Arts and of the Portuguese Academy of History and similar institutions in various countries.
He has made 187 publications, among books, scientific articles and participations in congresses, most of them linked to the history of art, architecture and music.

He is Grande-Oficial da Ordem do Mérito da República Portuguesa; Cruz da Orden Civil de Alfonso X, el Sabio; Médaille de la Jeunesse et des Sports, República Francesa; Medalha Barão de Studart, Brasil. He is an honorary member of the Archaeological Society of Athens and was awarded with the Municipal Medal of Merit of Santiago do Cacém.